Pig production is currently facing many challenges, among which we find a growing concern for the use of antibiotics during the different phases of the production cycle of the animals. The obligatory nature of a rational use of these molecules leads to rethink many of the therapeutic guidelines used in the past, and to look for complementary, safe and effective ways to ensure the correct treatment of sick animals.
Medication in drinking water is one of the pillars to which the industry will surely cling in order to comply with these requirements, and therefore, it is necessary to know in depth the factors on which the success of these treatments depends.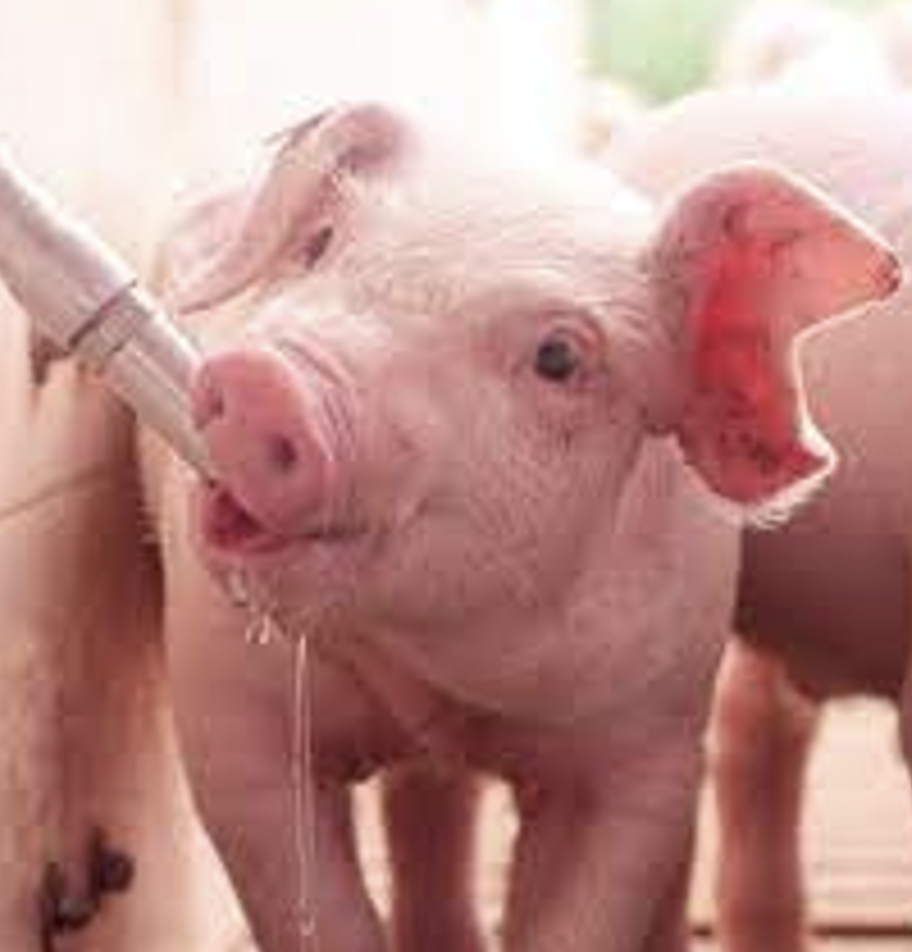 At first glance, it may seem simple to administer the various substances in the drinking water for the pigs to ingest. However, to ensure that the pigs take the right amount for their body weight, during the corresponding period and with the multiple production systems and facilities currently available, we must know the different aspects that we will discuss throughout this monograph.
A SYSTEM WITH ADVANTAGES AND DISADVANTAGES
Establishing a drinking water treatment has great advantages over other routes of administration. It is quick enough to address an acute disease outbreak as soon as it is detected, and pigs need to maintain a certain water intake in circumstances where they do not eat feed. It is a flexible process and can be tailored to the specific needs of each batch of animals. It does not require excessive labor, and can be adapted to different facilities, from the simplest to the most modern.
Another favorable feature is that the treatments are of shorter duration compared to those carried out via feed, which is an important incentive.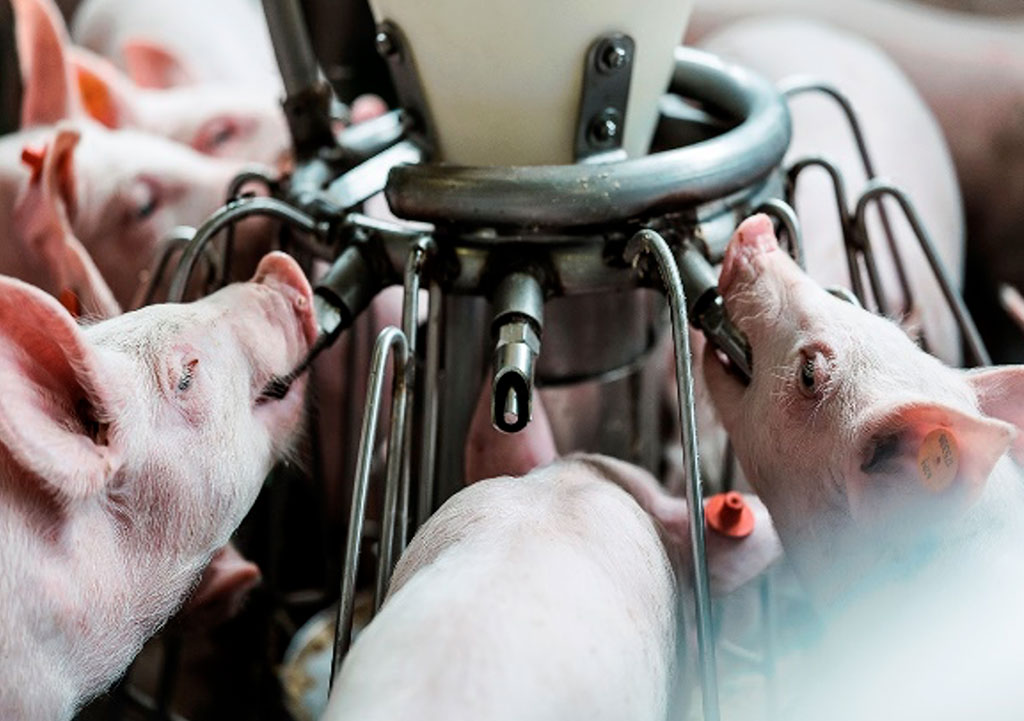 This table shows that the advantages of oral medication via water are very significant. In addition, the disadvantages are largely avoidable through good management and control of the factors involved.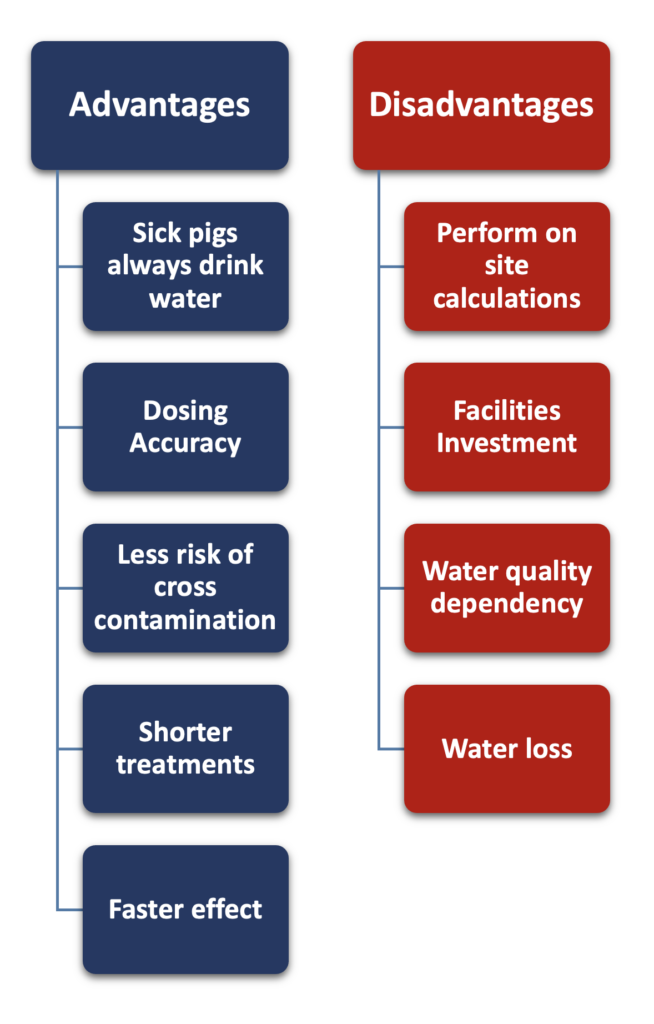 There are four pillars that support the success of a drinking water treatment:
The animals to be treated.
The water and its characteristics.
The watering facilities for the animals.
The product to be used.
ANIMALS
Water is the main nutrient that pigs need and often the most forgotten. It is necessary for a variety of circumstances, such as carrying out multiple metabolic functions, controlling body temperature, transporting feed and waste, for animal growth, milk production, reproduction, etc.
Water consumption varies according to several factors:
Age and weight of the animals.
Dietary factors.
Ambient temperature.
Relative humidity.
Animal health.
Physiological state.
All this makes it very complicated to calculate the water consumption of a batch of animals. In general, we can make different estimations, mainly taking into account the age and/or weight of the animals, as shown in the following table.
| | |
| --- | --- |
| STAGE OF PIG | LITERS PER DAY |
| NEW WEANED | 1 – 1.5 |
| LESS THAN 20KG | 1-5 – 2 |
| FATTENING 20 – 40 KG | 2 – 5 |
| FATTENING 40 – 100 KG | 5 – 10 |
| GESTATING SWINE | 9 – 18 |
| LACTATING SWINE | 20 – 40 |

WATER
The characteristics of water are basic in swine production, since the subsistence and performance of production animals depend on it.
As for medications, it is the vehicle in which medications are dissolved and transported, and variations in its composition can influence their activity.
One of the key properties is pH. Under normal conditions it can range between 6.5 and 8, depending on which will favor the solubility of one or other components. Most of the molecules administered via water are salts.
FACILITIES
No matter how good the water quality is on a farm, how it is distributed and reaches the animals is at least as important. Every day we find ourselves with more complex and larger farms, which complicates, lengthens and complicates the distribution systems. As we advance in a water line, pressure losses occur, which causes the first troughs to have higher pressure than the last ones.
When pressure losses in a circuit are combined with the extreme length of these designs, the accumulation of sediments and contaminations in the pipes are favored.
To dose drugs in drinking water, we must use different systems, from a simple water tank to complex automatic dosing devices that are highly recommended, although they will require adequate maintenance and periodic calibrations and checks. Each pump requires certain pressure conditions to work properly, which should always be consulted for the correct operation of the equipment.
In any aspects of this vital 4 points are better options to choose or to do. In facilities the water drinker or the feeder are not usually a thing that farmers put a lot of thinking and technology but if you want to make a difference in every aspect in production you have to consider every little thing that can make the difference.
With research we found that are son combined drinker with feeder that help a lot with the water saving in the production line.

With these Dutch type of feeder with controlled water flow it can give you a saving of 57% in water consumption. So is a great difference that can be made with the right facilities investment, so we can assure that with research in every aspect of the production and take in consideration every detail you can make a great impact in the farm efficiency.
PRODUCTS
The different products on the market are the main actors in this scenario. Their intrinsic characteristics of nature, solubility, stability, etc., determine to a large extent the effectiveness and ease of use. determine to a large extent the efficacy and ease of use.
The very nature of their salts is a first factor to be taken into account since some act as acid salts and others as basic salts. As we saw earlier, this means that those with an acid pH dissociate better in basic waters and vice versa.
With this in mind, the manufacture and excipients of the drugs are absolutely key to ensure adequate stability and solubility in the wide range of conditions that can be found on different farms. In some cases acids or substances with pH regulating effect are added to achieve better dissociation and effectiveness of the molecule.
ALQUERPLUS LINE OF PRODUCTS
For all this reasons of study and data analysis we strongly recommend ALQUERMES oral solution line of antibiotics to treat any kind of disease. By treat the health issues trough water the effect will be quicker, stronger and better.
The quality of the products you use in a farm is one of the most important aspects to differentiate from the competence.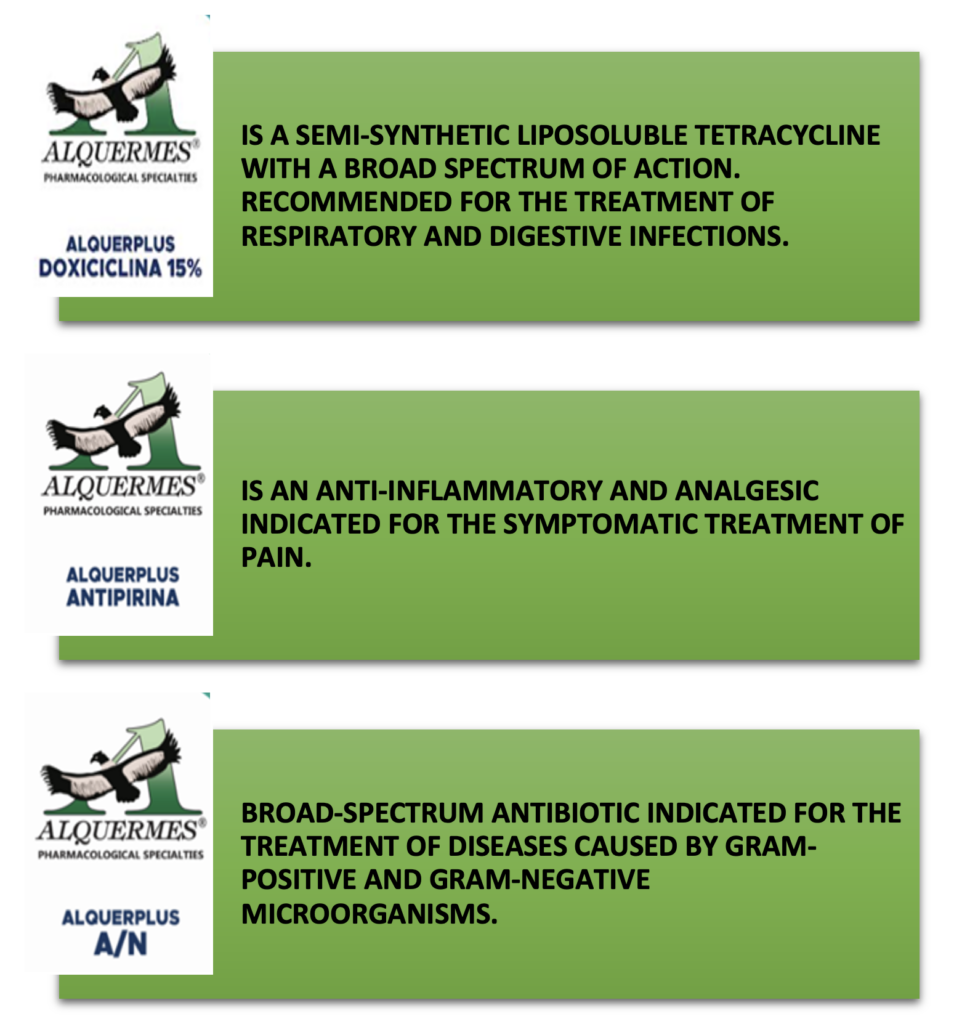 CONCLUSIONS
Drinking water treatments have valuable advantages over other medication routes that we should take advantage of for certain occasions when they are necessary. So the quality of products play an important role in the treatment to achieve better results.
It is necessary to know and control the different variables that affect this therapeutic route in order to optimize the results.
Most of the disadvantages are controllable by means of the appropriate good practices of use.